CAMBRIDGE B1
PRELIMINARY
(PET) EXAM
ABOUT ELSIS
THE B1 PRELIMINARY EXAM
The B1 Preliminary (PET) course is a comprehensive course covering general and academic English elements. It ensures candidates have mastered the basic language skills required for every day situations.
Test Format: Paper-Based
No. of Papers: 3
Examination Length: 2 hours 20 minutes

I really feel more comfortable with my English now. I was feeling shy before, now I have no problem to have a long conversation.
BRIGITTE RIVERO, MEXICO – SYDNEY

ELSIS staff are excellent as they not only help us in improving our English level, but they also help us in preparing for University and the corporate environment.
SAURABH CHAUHAN INDIA – SYDNEY

Since I have been in ELSIS I have only had a great experience, because the staff are very friendly, helpful and highly focused on teaching.
MIHELCA GUSTIN SLOVENIA – SYDNEY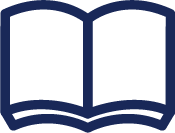 Register by
1st May
30th October

Exam Dates
19th June
3rd December
REGISTER FOR
B1 PRELIMINARY (PET) EXAM
<!--[if lte IE 8]><!-- [et_pb_line_break_holder] --><script charset="utf-8" type="text/javascript" src="//js.hsforms.net/forms/v2-legacy.js"></script><!-- [et_pb_line_break_holder] --><![endif]--><!-- [et_pb_line_break_holder] --><script charset="utf-8" type="text/javascript" src="//js.hsforms.net/forms/v2.js"></script><!-- [et_pb_line_break_holder] --><script><!-- [et_pb_line_break_holder] --> hbspt.forms.create({<!-- [et_pb_line_break_holder] --> portalId: "2621919",<!-- [et_pb_line_break_holder] --> formId: "ca23df46-83a1-4bc1-a9b1-044578aac4b1"<!-- [et_pb_line_break_holder] -->});<!-- [et_pb_line_break_holder] --></script>