CAMBRIDGE B2
FIRST (FCE)
EXAM
ABOUT ELSIS
THE B2 FIRST (FCE) EXAM
This qualification will demonstrate that you have the English language skills you need to live, work and study in an English-speaking country. It is widely accepted by TAFE and other education institutions in Australia.
Test Format: Paper-Based
No. of Papers: 4
Examination Length: 3 hours 30 minutes

I really feel more comfortable with my English now. I was feeling shy before, now I have no problem to have a long conversation.
BRIGITTE RIVERO, MEXICO – SYDNEY

ELSIS staff are excellent as they not only help us in improving our English level, but they also help us in preparing for University and the corporate environment.
SAURABH CHAUHAN INDIA – SYDNEY

Since I have been in ELSIS I have only had a great experience, because the staff are very friendly, helpful and highly focused on teaching.
MIHELCA GUSTIN SLOVENIA – SYDNEY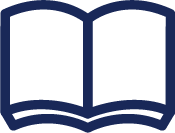 Register by
Paper-based
1st May
20th July
20th October
Computer-based
30th March
9th April
28th April
20th May
15th June
25th June
16th July
10th September
1st October
26th October
19th November

Exam date
Paper-based
19th June
26th August
30th November
Computer-based
13th April
24th April
12th May
3rd June
29th June
10th July
30th July
24th September
16th October
9th November
4th December
Register for the paper-based test
Test Venue Locations:
Sydney City: Level 2, 160 Sussex Street
Melbourne City: Level 7, 399 Lonsdale Street
Register for the computer-based test
Test Venue Location:
Parramatta City: Level 4, 1 Fitzwilliam Street
REGISTER FOR
B2 FIRST (FCE) EXAM
<!--[if lte IE 8]><!-- [et_pb_line_break_holder] --><script charset="utf-8" type="text/javascript" src="//js.hsforms.net/forms/v2-legacy.js"></script><!-- [et_pb_line_break_holder] --><![endif]--><!-- [et_pb_line_break_holder] --><script charset="utf-8" type="text/javascript" src="//js.hsforms.net/forms/v2.js"></script><!-- [et_pb_line_break_holder] --><script><!-- [et_pb_line_break_holder] --> hbspt.forms.create({<!-- [et_pb_line_break_holder] --> region: "na1",<!-- [et_pb_line_break_holder] --> portalId: "2621919",<!-- [et_pb_line_break_holder] --> formId: "144be4ee-4e71-492b-a966-3562a95ba7ca"<!-- [et_pb_line_break_holder] -->});<!-- [et_pb_line_break_holder] --></script>